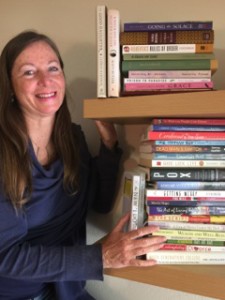 Leslie Keenan has been helping people access their creativity, find the time to do what they most love, and complete their projects for over thirty years. She is a dynamic presenter, teacher, coach, and writer.
She began her career in book publishing in New York, working at Warner Books among others. She moved to California to work for New World Library, where she worked with Shakti Gawain, Carol Orsborne, Gabrielle Roth, and Valerie Worwood. She became a writing coach in 1999 in order to help authors with the creative process, and began teaching writing classes in 2000. Her publishing company, The Printed Voice, was founded in 1993 with four titles. Incorporated in 2000, it has adapted to the internet age and focuses on helping authors connect directly with their readers.
In 2003, Leslie published her first book, It's About Time, based on her popular workshops that help people shift their relationship with time and get to have what they most want in their lives.
She is available for consultation with corporations on helping employees access their creativity and use their time well, and for private coaching. She leads beginning and advanced TimeShifters seminars throughout the year, as well as teaching ongoing writing classes.
Subscribe to Leslie Keenan's Newsletter and Blog